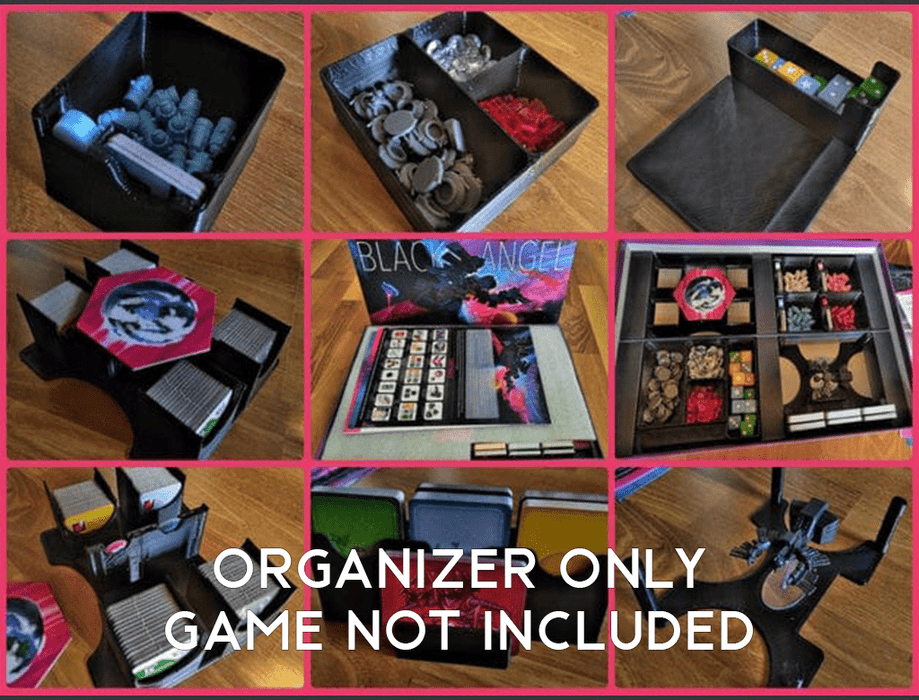 Black Angel Game Insert / Organizer
Original price
$58.00
-
Original price
$58.00
This listing is for the boardgame insert / organizer only. Pictured board game is an example only. Game not included.
Here's an organizer for the board game Black Angel.


Includes:
Player: 4 of those to store the player pieces for each color.
Dice: This is for dice storage and can stay in the box.
Res: Used for the resources, debris, and ships. Can be taken out and put on the table.
Tech: Holds all tech tiles, first player marker, Spes token and Spes planet tile.
Cards: Holds all the cards sorted by color (including Automa). Can be put on the table and also has an additional slot in the front for ravager cards.
Ship: Basically holds the ship miniature in place.
This product was designed by Fabmaszter on Thingiverse and printed in non-toxic PLA. We have a licensing agreement set up with him so he receives some of the proceeds from the sale of his designs.