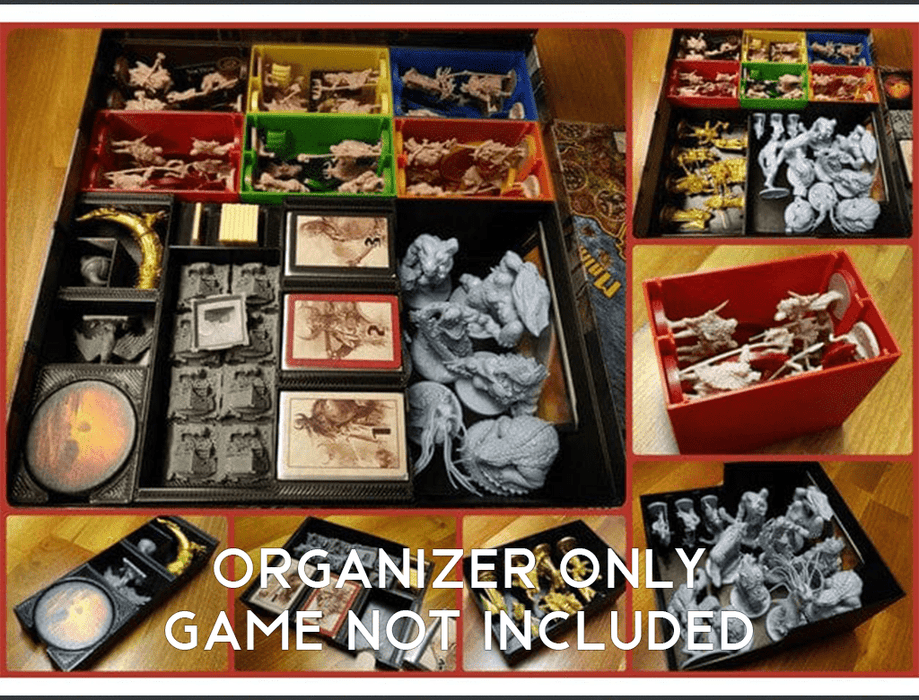 Blood Rage with all Expansions Board Game Insert / Organizer
Original price
$58.00
-
Original price
$58.00
This listing is for the boardgame insert / organizer only. Pictured board game is an example only. Game not included.
This is an organizer for the boardgame Blood Rage, all of its expansions (Gods of Asgard, Mystics of Midgard, 5th Player Expansion), and all the content from the lastest Kickstarter campaign (6th Clan, marker miniatures, new monsters). It is also compatible with sleeved cards. Note: There is NO space for the cardboard upgrades for the boards!
Includes:
Player: 6 of these, one for each clan.
Monsters: This one is for all monsters.
Gods: This one holds the Gods of Asgard expansion.
CardsPillage: This one holds all cards and the new pillage tokens/miniatures.
Markers: This one holds all the markers for the game and is mainly used during setup.
Spacer: This one is optional and used to keep the main board from shifting around.
This product was designed by Fabmaszter on Thingiverse and printed in non-toxic PLA. We have a licensing agreement set up with him so he receives some of the proceeds from the sale of his designs.