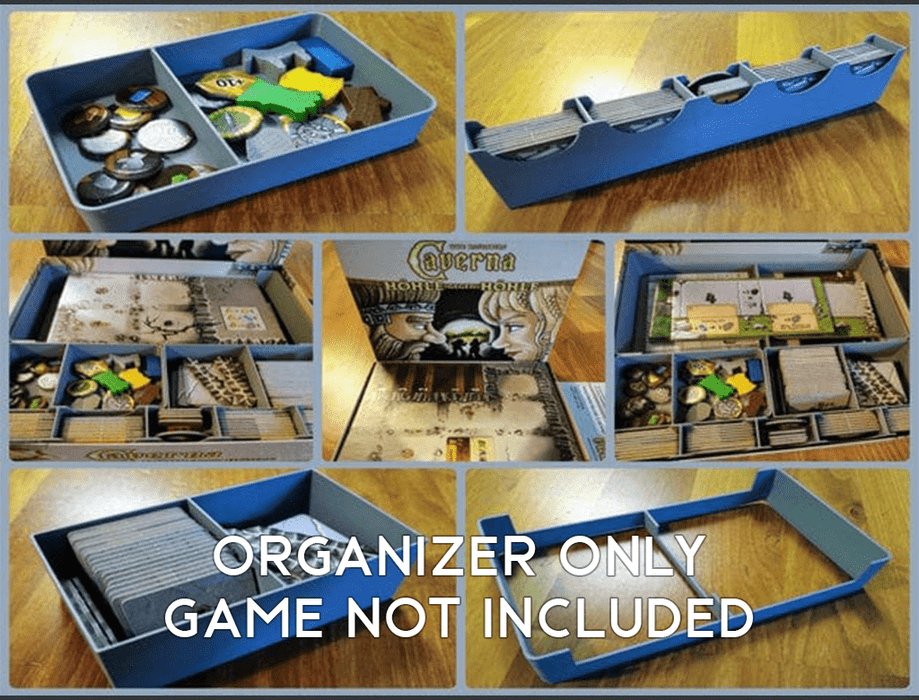 Caverna Cave vs Cave with Era 2 Expansion Board Game Insert / Organizer
Original price
$18.00
-
Original price
$18.00
This listing is for the boardgame insert / organizer only. Pictured board game is an example only. Game not included.
This is an organizer for the boardgame Caverna - Cave vs. Cave and the expansion Era 2.


Includes:
Tiles: This holds all digging tiles divided by base game and expansion as well as the first player token and action tiles.
Action: This holds action tiles, base building tiles and walls for base game and expansion.
2x Player: They hold all player pieces, divided by main and alternative versions.
Spacer: This holds everything in place and also organizes all the additional boards.
This product was designed by Fabmaszter on Thingiverse and printed in non-toxic PLA. We have a licensing agreement set up with him so he receives some of the proceeds from the sale of his designs.