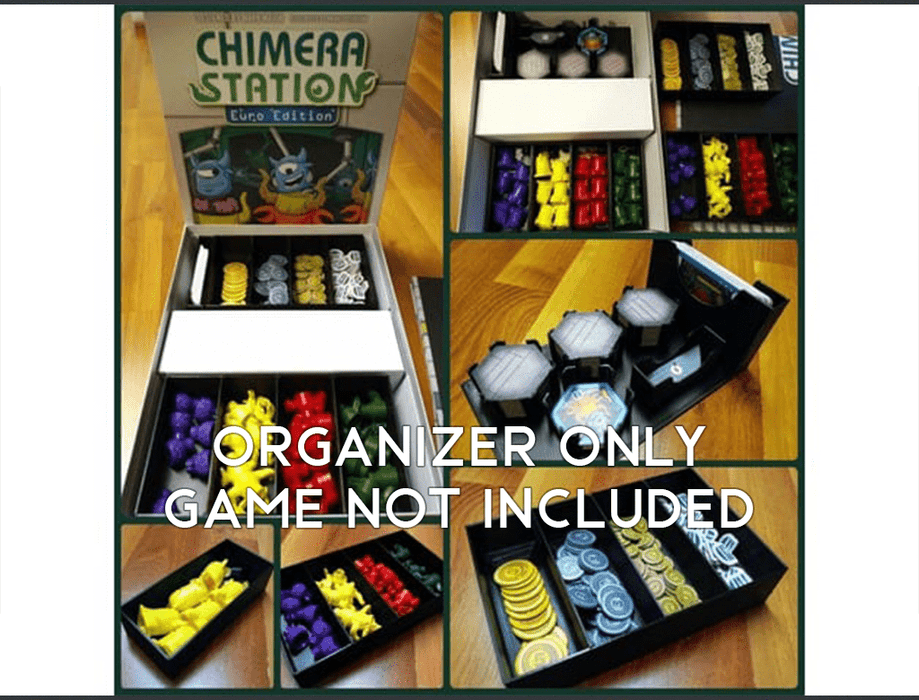 Chimera Station Board Game Insert / Organizer
Original price
$40.00
-
Original price
$40.00
This listing is for the boardgame insert / organizer only. Pictured board game is an example only. Game not included.
This is an organizer for the boardgame Chimera Station.

It fits into the open slots in the stock cardboard inlay and supports sleeved cards, I also put the empty punchboards underneath so the lid closes flush.
Includes: 
4x Player: Holds all player pieces, including the point token stands that i designed.
Comp: Holds all the alien components and can be put on the table.
Tiles: Holds all station tiles, first player marker, round tokens and cards. This one can stay in the box.
Res: Holds the money and burger tokens and can be put on the table.
I used a label maker to mark each Ally box so it is easier to pick the ones needed for each game (6mm white on black from Brother).
This product was designed by Fabmaszter on Thingiverse and printed in non-toxic PLA. We have a licensing agreement set up with him so he receives some of the proceeds from the sale of his designs.