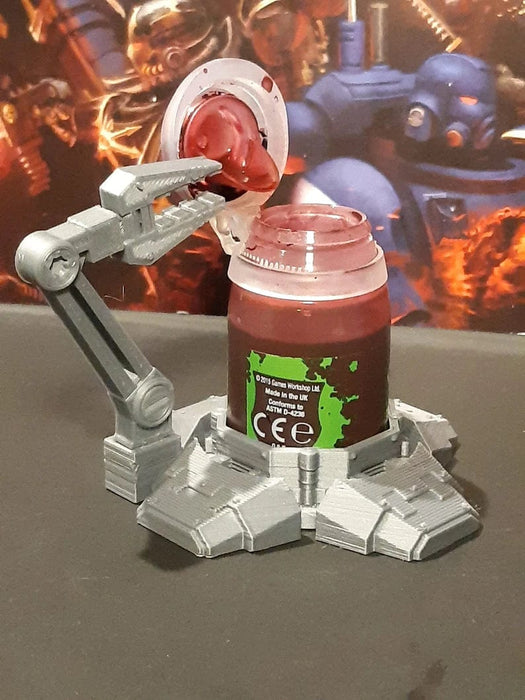 Citadel Paint/Wash Pot Holder - Mech Foot with Removable Mech Arm
Original price
$12.00
-
Original price
$25.00
A 3d printed pot holder that will help you preserve your precious paints and washes while still looking cool.

With the option of the handy Mech arm you can also keep the lid open for ease of access to your medium.

It's also simple to paint this like any other model to match the colour of your army.
Developed by PhoenixForgeAU. We are working with him to provide North American Distribution.