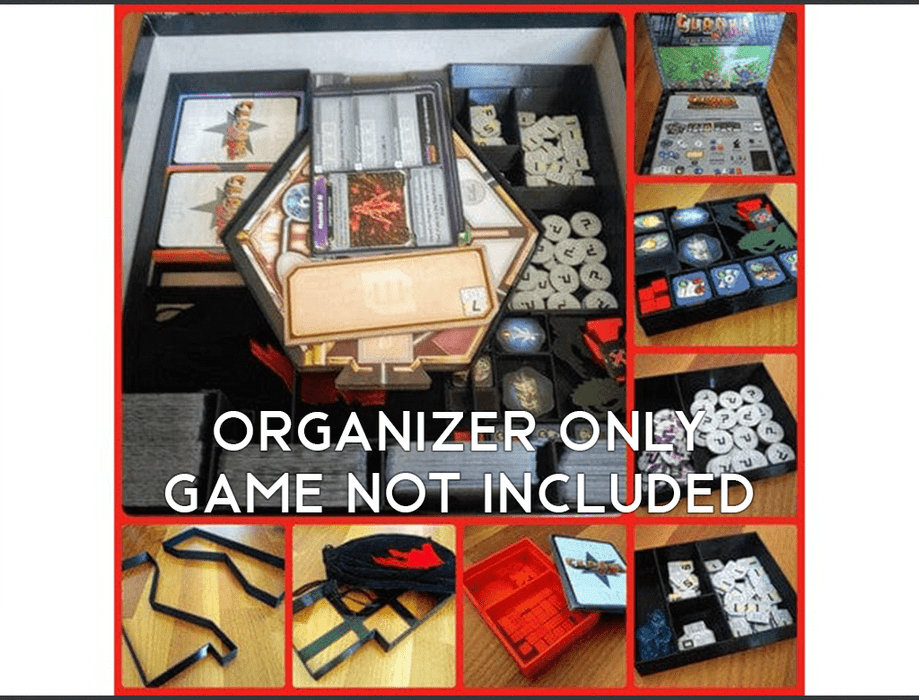 Clank! In Space! With both Expansions Board Game Insert / Organizer
Original price
$55.00
-
Original price
$55.00
This listing is for the boardgame insert / organizer only. Pictured board game is an example only. Game not included.
This is an organizer for the boardgame Clank in Space.
It fits the base game, the Apocalypse expansion, and the Cyber Station 11 expansion.

The design works with sleeved cards (I used perfect fit penny sleeves, if you are using premium sleeves they are probably too big to fit).
Includes:
Player: 4 of these to hold all the player pieces and starting decks.
Bag: 1 It is basically another spacer but perfectly fits the drawbag including the black cubes.
Secrets: 1 Holds all the secret tokens. Should also work if you put them in coin capsules. Let me know if you can confirm! During the game with Cyber Station 11 you can also use it as a clank area.
Setup: 1 Holds most of the pieces only required for setup and can then stay in the box.
Money: Print one. Holds all the money and crystals. Can be used on the table during the game.
Module 1 / 2: 1 each These are spacers to keep the module tiles in place.
Cards: 1 Holds all the cards and can stay in the box.
This product was designed by Fabmaszter on Thingiverse and printed in non-toxic PLA. We have a licensing agreement set up with him so he receives some of the proceeds from the sale of his designs.