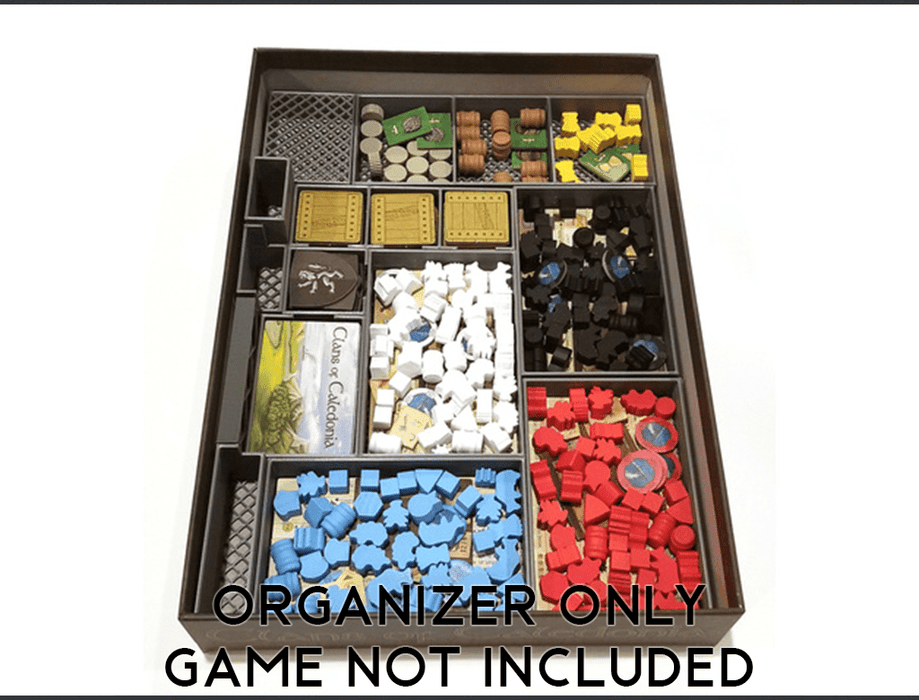 Clans of Caledonia Board Game Insert / Organizer
Original price
$53.00
-
Original price
$53.00
This listing is for the board game insert / organizer only. Pictured board game is an example only. Game not included. Pictures shows mesh box bottoms, our insert features fully solid bottoms. We think the stability and sturdiness is worth a little higher price. 
Clans of Caledonia Insert/Organizer

With everything printed, it MOSTLY passes a shake test. If you look in the photos, you might see a coin that's out of place.

I dumped a bunch of stuff in the "miscellaneous" box, but you could easily divvy it out, should you prefer to. There's plenty of space to organize it differently than I did. (You just might end up with box sides being unlabeled/mislabeled.)


This product was designed by Patella on Thingiverse and printed in non-toxic PLA. We have a licensing agreement set up with him so he receives some of the proceeds from the sale of his designs.