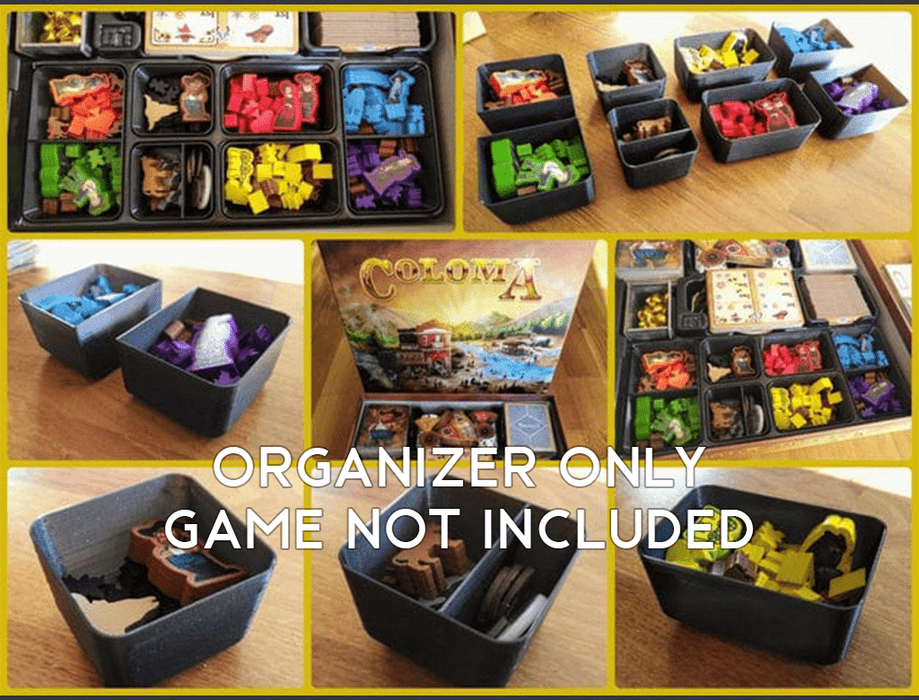 Coloma Board Game Insert / Organizer
Original price
$19.00
-
Original price
$19.00
This listing is for the boardgame insert / organizer only. Pictured board game is an example only. Game not included.
This is a little organizer for the boardgame Coloma basically to remove the need for baggies and to provide better accessibility to all components during play.

Those little boxes fit right into the box insert and should be used like this:

Small: Print one for the outlaws, turn order token and Buster.
Smal_split: Print one for the solo pieces and the mule variant pieces.
Medium: Print 2 of these for 2 player colors.
Large: Print 4 of these for the remaining player colors.
This product was designed by Fabmaszter on Thingiverse and printed in non-toxic PLA. We have a licensing agreement set up with him so he receives some of the proceeds from the sale of his designs.