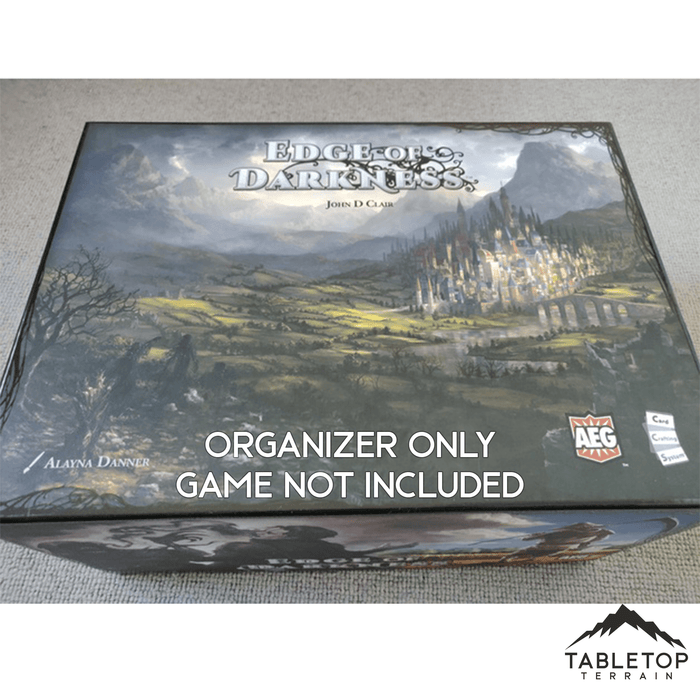 Edge of Darkness with Expansions Board Game Insert / Organizer
Original price
$89.99
-
Original price
$89.99
Organizer/insert only. Does not include the board game!

An Organizer for Edge of Darkness that incorporates Cold Harbour, Sands of Dunestar and Emissaries of the Vale. You need the original white box for the cube tower. There is enough space for at least one additional expansion if it is released. 

A set of dividers are included on the Thingiverse page that you can print out to separate the location decks. 
Designed by JGRG1 on Thingiverse. We have agreement with him to sell his designs in exchange for a royalty. - https://www.thingiverse.com/thing:4412548