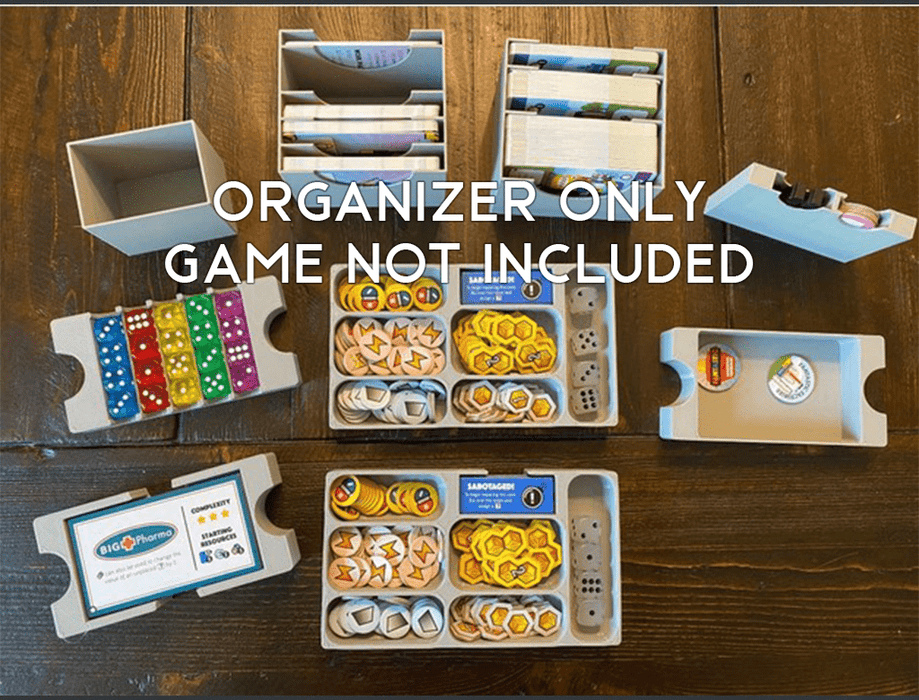 Fantastic Factories with Expansions Board Game Insert / Organizer
Original price
$43.00
-
Original price
$43.00
Organizer/insert only. Does not include the board game!
This is an insert / organizer for Fantastic Factories with the Manufactions and Subterfuge expansions. It holds everything in the main box and has separators for the blueprints and contractors from the base game and for each expansion. The two resource trays can be placed at opposite ends of the table to provide easy access for everyone. Everything fits tightly in the box and it passes the upside-down shake test when all trays are in place.

I designed this not to support sleeved cards primarily because the box is not tall enough to accommodate the cards on their sides in my preferred type of sleeve (Dragon Shields). The card quality is quite good, so even though I sleeve some of my other games, I leave this one unsleeved.


Designed by JS5002 on Thingiverse. We have agreement with him to sell his designs in exchange for a royalty. - https://www.thingiverse.com/thing:4951012