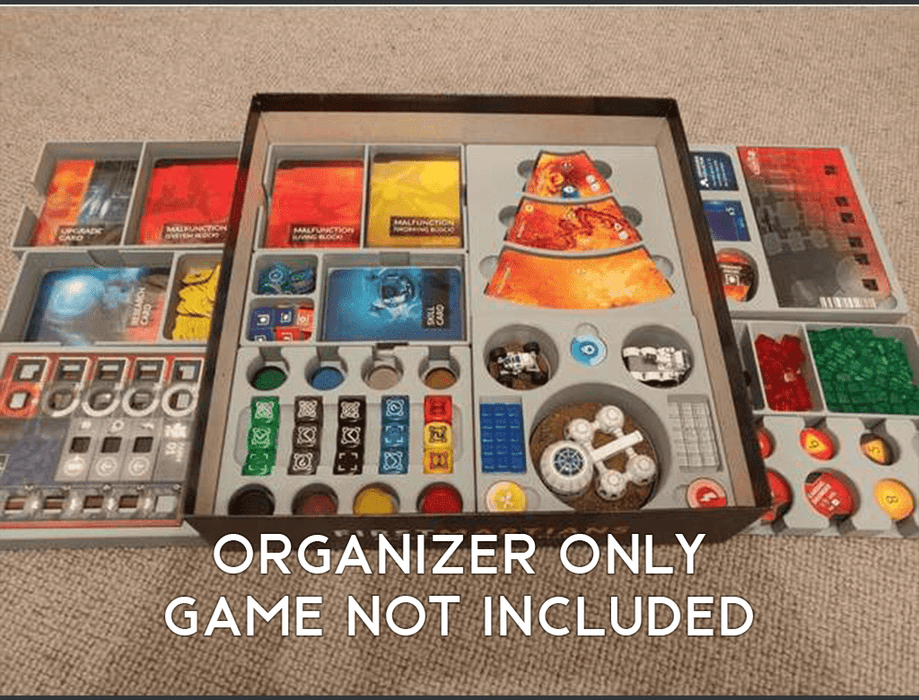 First Martians Board Game Insert / Organizer
Original price
$69.00
-
Original price
$69.00
Organizer/insert only. Does not include the board game!
Insert for the First or Second printing of First Martians. It supports the two current promo expansions (the extra ROI tokens and the Watch-It-Played ring tokens).

It also supports sleeved cards (I use Mayday standard size 63.5mm x 88mm sleeves MDG7041). There is space enough for future card expansions and/or premium thickness sleeves.

The size of the box makes space a premium, so I had to layer up a lot of the board pieces. The sizes of each of the pieces are unique, so it should be straightforward to work out which tokens go where.

I also painted and mounted the miniatures on Games Workshop round bases (80mm for the station, and 40mm for the vehicles). The miniatures box fits these base sizes exactly.

Designed by JGRG1 on Thingiverse. We have agreement with him to sell his designs in exchange for a royalty. - https://www.thingiverse.com/thing:4445765