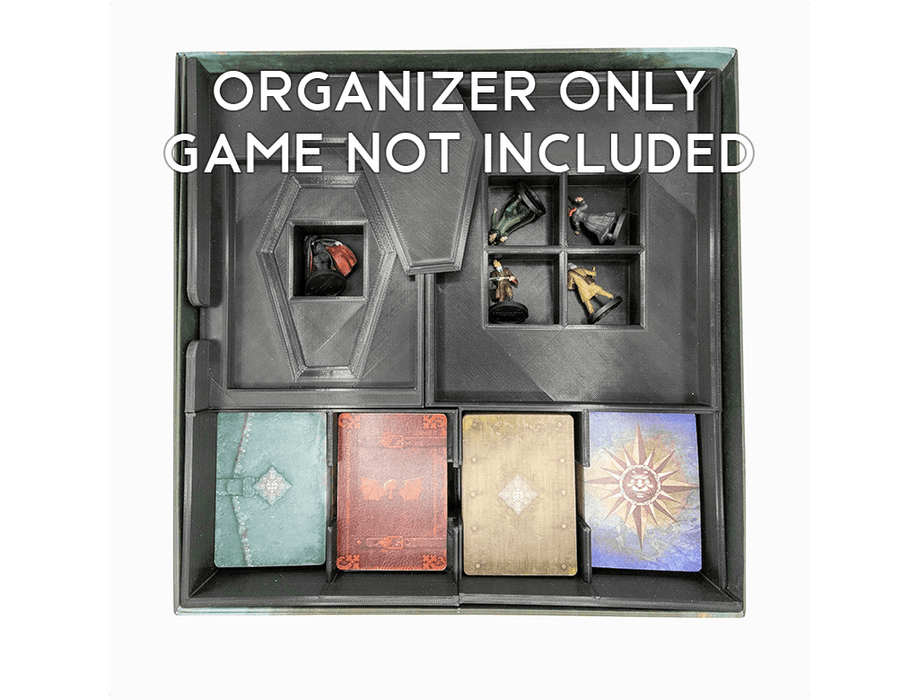 Fury Of Dracula Board Game Organizer / Insert 3rd/4th Edition
Original price
$55.00
-
Original price
$55.00
Insert / Organizer for Fury of Dracula.
3D printed to have a dedicated space for everything. Secure storage for the minis and cards, with a removable token tray that can be placed next to the game board. Dracula rests in his coffin! Insert fits snug into the box, which allows for vertical storage. Fits both sleeved and unsleeved cards (the oversized thick FFG sleeves don't quite fit). This insert fits very snugly in the box. Aside from the token tray, it is not meant to be removed from the box every time you play the game. If you are looking for an insert that is easily removable, you might want to check out a different design. The cards and miniatures are easily accessible from within the box and the token tray can be removed and set next to the game board for organization during play.
This organizer is for the 3rd/4th edition of the game. Organizer/insert only. Does not include the board game!
Insert designed by fdahll on thingiverse-https://www.thingiverse.com/thing:3675297