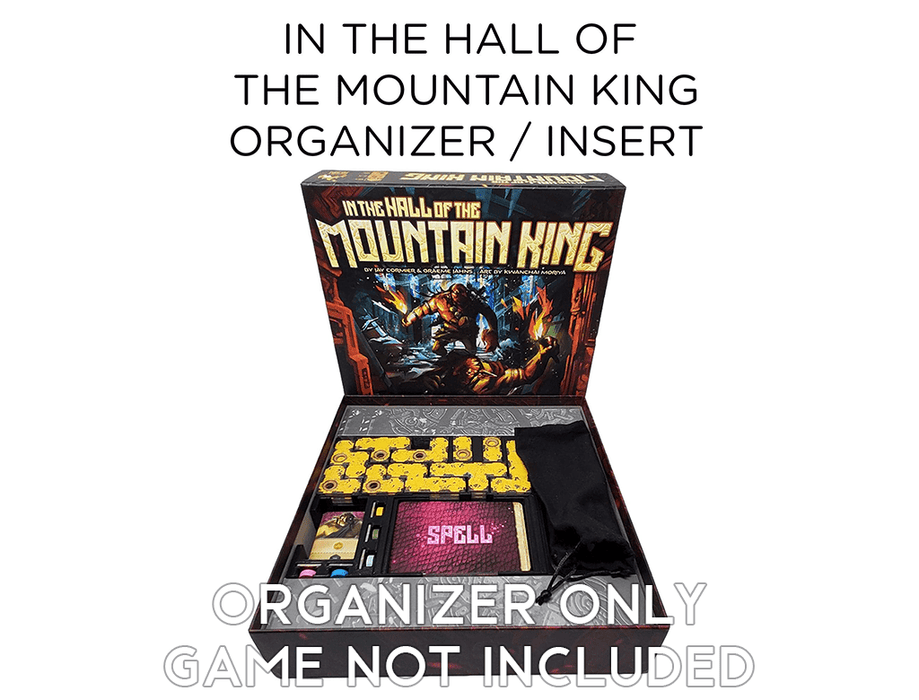 In The Hall of The Mountain King Board Game Organizer / Insert
Original price
$65.00
-
Original price
$65.00
A 3d printed box insert/organizer for In The Hall of The Mountain King.
This insert holds all of the content from the base game. The lid will sit flush with the box without sticking above. All of the pieces are easily removable from the box. Also includes an organizer for the Troll Horde cards. Please note- the card holders will only fit unsleeved or very thin sleeves. The Statues / Tokens box is two smaller pieces glued together so there may be some minor super glue residue. Also, the thickness of the workshop tiles is somewhat inconsistent, my tiles are somewhat thicker than normal so a few extra of the tiles had to go into the overflow section (see photo 6).
If you have any questions, please ask! This organizer works great and helps speed up setup and eliminates the million small baggies.
Designed by Jlele on Thingiverse - https://www.thingiverse.com/thing:4668165.