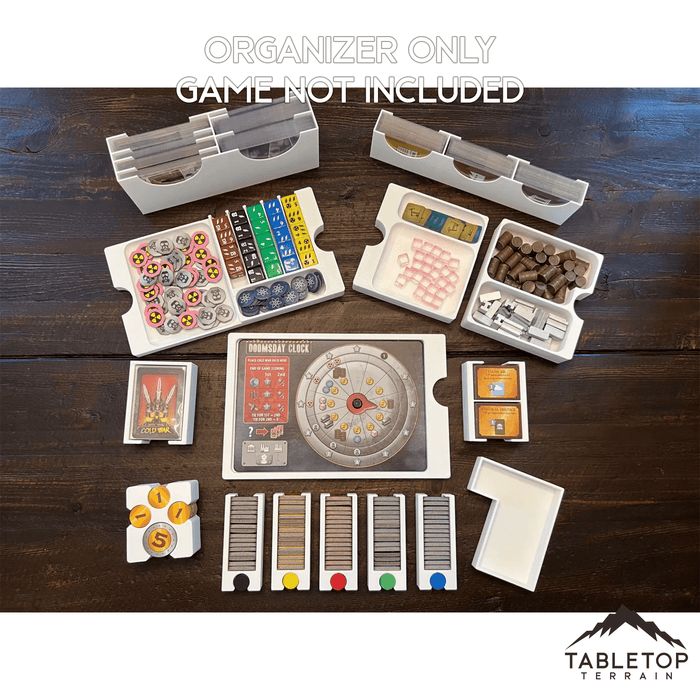 Manhattan Project Energy Empire with Cold War Board Game Insert / Organizer
Original price
$60.00
-
Original price
$60.00
Organizer/insert only. Does not include the board game!
This is an insert / organizer for The Manhattan Project: Energy Empire with the Cold War expansion. Here are some features:
Holds everything in the base box without lid lift;
Supports vertical storage; 
Supports premium sleeves (pictured are Dragon Shield matte clear sleeves on the large cards and Paladin premium Arthur sleeves on the small cards);
Has individual player trays for the workers, energy, and player discs;
Has resource trays that can simply be placed on the table during play;
Includes finger cutouts on many of the trays to make them easy to remove from the box; and 
Generally helps with setup and teardown.
Designed by JS5002 on Printables. We have agreement with him to sell his designs in exchange for a royalty. - https://www.printables.com/model/204480-space-base-insert-organizer-holds-all-released-exp