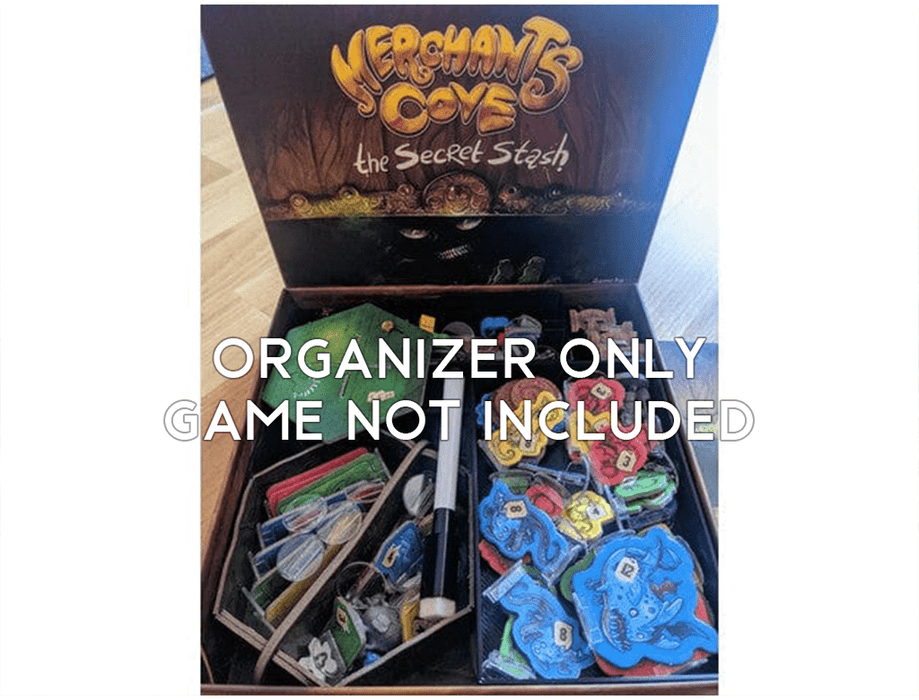 Merchants Cove Expansion Board Game Insert / Organizer
Original price
$34.00
-
Original price
$34.00
This listing is for the boardgame insert / organizer only. Pictured board game is an example only. Game not included.
This is a little organizer for the boardgame Merchants Cove to fit the 3 expansion characters into the Secret Stash box with no lid lift.

I also added a file for a new staff board holder to replace the cardboard sheet and to provide room for all 7 staff boards.
First, put in the Dragon Rancher board and the filled food bag folded in half on top. Then put the Innkeeper Table face down next to it and put the Innkeeper box in the middle of the table filled with all Innkeeper components except for the beds (those go in the corner next to it). Now you can put the filled Dragon Keeper Box on top. Last put the Oracle dish, filled with all Oracle components, into the empty spot. The Oracle table is a bit tricky, so make sure that the Innkeeper box is oriented with the slightly lower part towards the table and then put the table on top as seen in the pictures.
This product was designed by Fabmaszter on Thingiverse and printed in non-toxic PLA. We have a licensing agreement set up with him so he receives some of the proceeds from the sale of his designs.