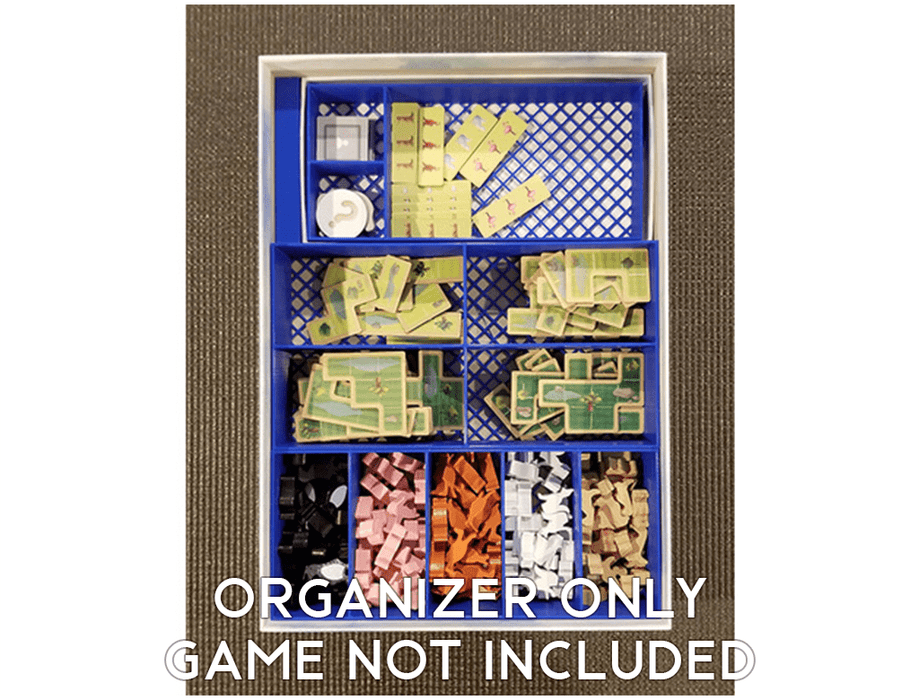 New York Zoo Board Game Insert / Organizer
Original price
$31.00
-
Original price
$31.00
This listing is for the board game insert / organizer only. Pictured board game is an example only. Game not included. Pictures shows mesh box bottoms, our insert features fully solid bottoms. We think the stability and sturdiness is worth a little higher price. 
Super simple insert/table organizer for New York Zoo. I opted to remove the original insert to give things some room, but I couldn't bring myself to get rid of the included tray. So, I designed one piece to fit inside of it.

I did find that the box bottom was a little more tight on one side than the other. So try moving things around if they appear a little too close. (Everything should fit without issue, but it might be a little harder to get back out for use while playing.)


This product was designed by Patella on Thingiverse and printed in non-toxic PLA. We have a licensing agreement set up with him so he receives some of the proceeds from the sale of his designs.