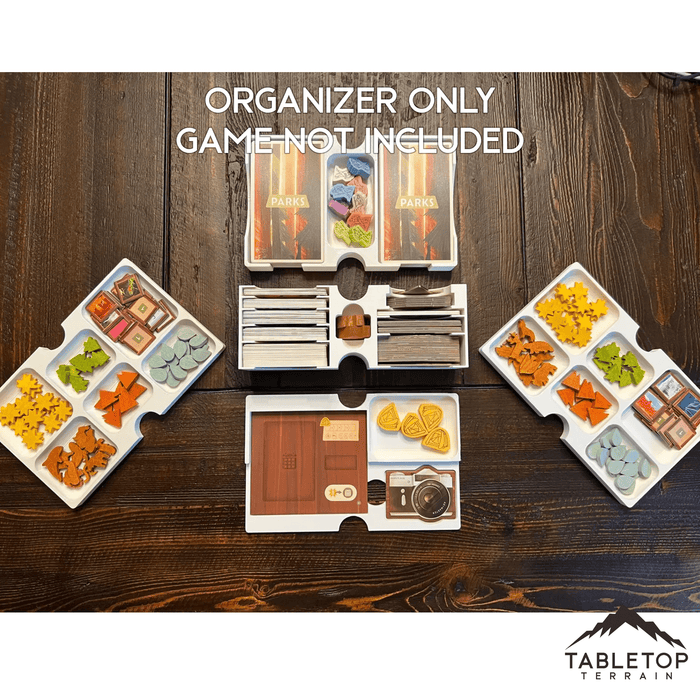 Parks with Nightfall and Wildlife Expansions Board Game Insert / Organizer
Original price
$42.00
-
Original price
$42.00
Organizer/insert only. Does not include the board game!
This is an insert / organizer for Parks with the Nightfall and Wildlife expansions.  I designed it for the normal Parks box size, not the taller box sold at Barnes & Noble.  It features:
*  A tray with labels for all of the small cards, trail sites, campsites, campfire tokens, and the first player token.  There is also a slot for the bison and the promo bear.
*  Two resource trays, one for each end of the table.
*  Finger holes to make the trays easy to get in and out of the box.
*  Essentially no lid lift on my copy of Parks.
*  Supports vertical storage.
The box is fairly small and there is quite a bit of content with the expansions, so this insert does not support sleeved cards.
Designed by JS5002 on Printables. We have agreement with him to sell his designs in exchange for a royalty. -https://www.printables.com/model/264526-parks-with-nightfall-and-wildlife-expansions-inser