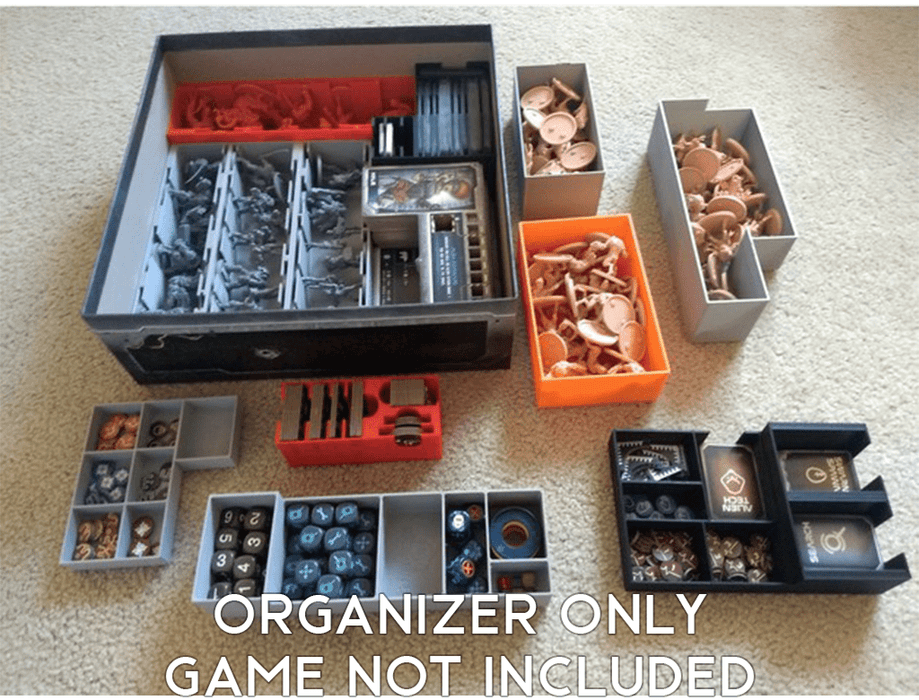 Project Elite - Board Game Insert / Organizer
Original price
$59.00
-
Original price
$160.00
Organizer/insert only. Does not include the board game!
This is an insert for the the new CMON edition of Project Elite that includes everything that came with the kickstarter. Supports sleeved cards, all boxes close fully, but it is a precise fit.


It's a lot of stuff and is split into 2 boxes. If you just have the base game you could just could be fine with just the 'Main' organizer. The Main box stores all the base game stuff, every available hero, and the Rook Team. The idea behind this is just this box can give you a lot of flexibility and enough to play the base game with all the hero options.
The Secondary box contains the fliers swarm, all the extra bosses, traps, and all the extra map stuff.
Heroes, bosses, and the rook team have specially designed boxes to give them each their own little slot. This should (hopefully) make them easier to find as well as protect them a little bit if they're painted. The swarm pieces are just thrown together as there wasn't space.
Instructions available here- https://drive.google.com/drive/folders/1Q9J3Oeo21FQA0oUkuczg-5rrwjWiJzQS
Designed by bourne42 on Thingiverse - https://www.thingiverse.com/thing:4569335