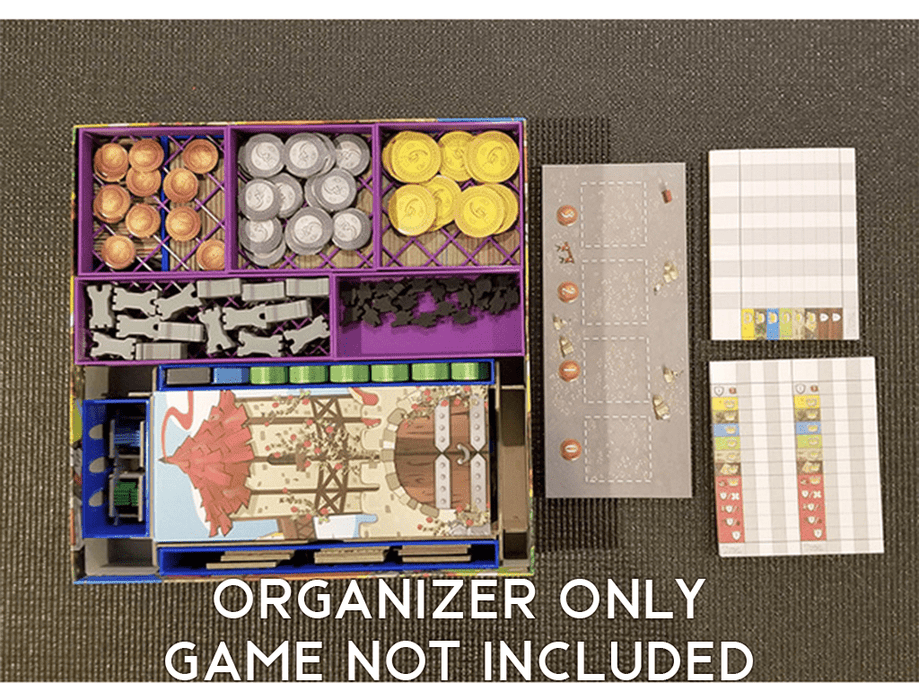 Queendomino / Kingdomino / Age of Giants Board Game Insert / Organizer
Original price
$31.00
-
Original price
$31.00
This listing is for the board game insert / organizer only. Pictured board game is an example only. Game not included. Pictures shows mesh box bottoms, our insert features fully solid bottoms. We think the stability and sturdiness is worth a little higher price. 
Insert for Kingdomino, Queendomino, and Age of Giants that keeps all components from each of the game/expansions in the Queendomino box.

This passes the shake test. (While some of the Kings/Queens may jump out of their respective castles while in storage, they do stay in their proper areas.)

It supports vertical storage. The organizer helps with setup and teardown and most boxes can be used right on the table.
This product was designed by Patella on Thingiverse and printed in non-toxic PLA. We have a licensing agreement set up with him so he receives some of the proceeds from the sale of his designs.