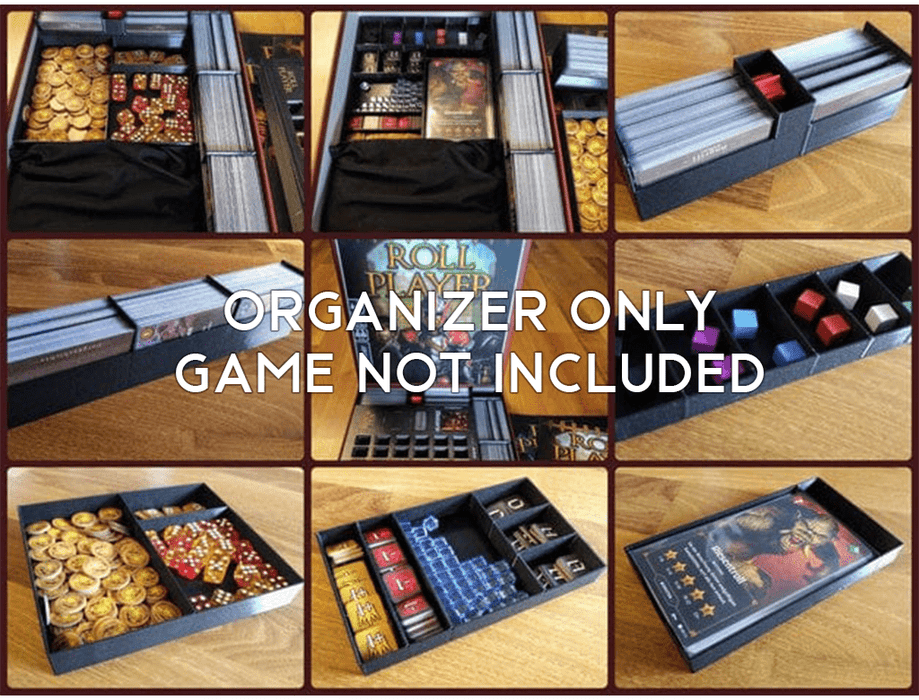 Roll Player with Monsters & Minions Expansion Board Game Insert / Organizer
Original price
$39.00
-
Original price
$39.00
This listing is for the boardgame insert / organizer only. Pictured board game is an example only. Game not included.
This is an organizer for the boardgame Roll Player and also includes the expansion Monsters & Minions. This insert is made to fit sleeved cards. 
Includes: 
BigCards: Holds all of the big cards (market, minions, backstory, etc.)
SmallCards: Holds all of the small cards (alignment, adventure, etc.)
CCC: Holds the Combat dice, Charisma tokens, and Coins.
Cubes: Holds all player color cubes.
Monsters: Holds the monster and large player aid cards.
MMTokens: Holds all tokens from the Monsters & Minions expansion (xp cubes, adventure tokens, etc.)
This product was designed by Fabmaszter on Thingiverse and printed in non-toxic PLA. We have a licensing agreement set up with him so he receives some of the proceeds from the sale of his designs.