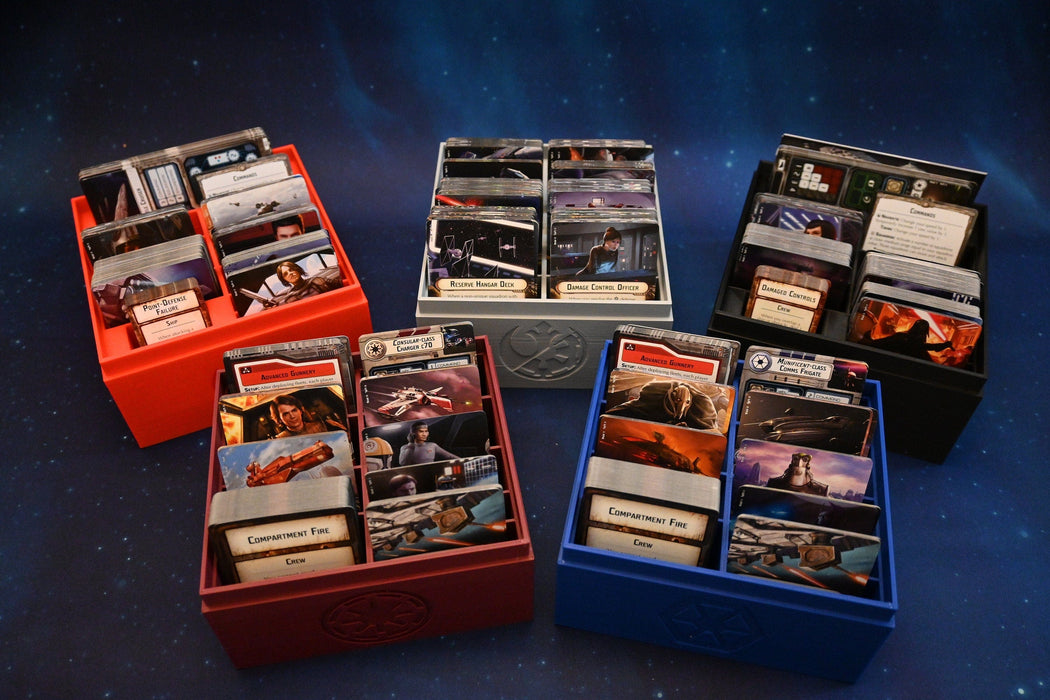 Star Wars Armada Card Storage Organizers with Magnetized Lids
Original price
$100.00
-
Original price
$200.00
A set of card organizers for Star Wars Armada, updated for the Upgrade Card Collection released Dec. 2020. There is a separate box for the Rebel, Empire, Republic, and Separatist factions as well as a Neutral box to hold all of the neutral cards. The lids have embedded magnets that will hold the lid on even if the box flips over. 
Detailed size information available here- https://docs.google.com/spreadsheets/d/1Cr_XRf5JAJHL9H4X-N02w_F8Ys6w7ebK-Ge0jZhj9BQ.
A full set is over 110 hours of printing and over 2 kilos of filament. These boxes are 3d printed in PLA. FDM 3D printed parts will show small lines where a layer of plastic adheres to the other one, dots and imperfections and minor warping along the base are a result of the construction process. Each part is individually made and slightly unique. Take a look at the pictures for examples of the imperfections.