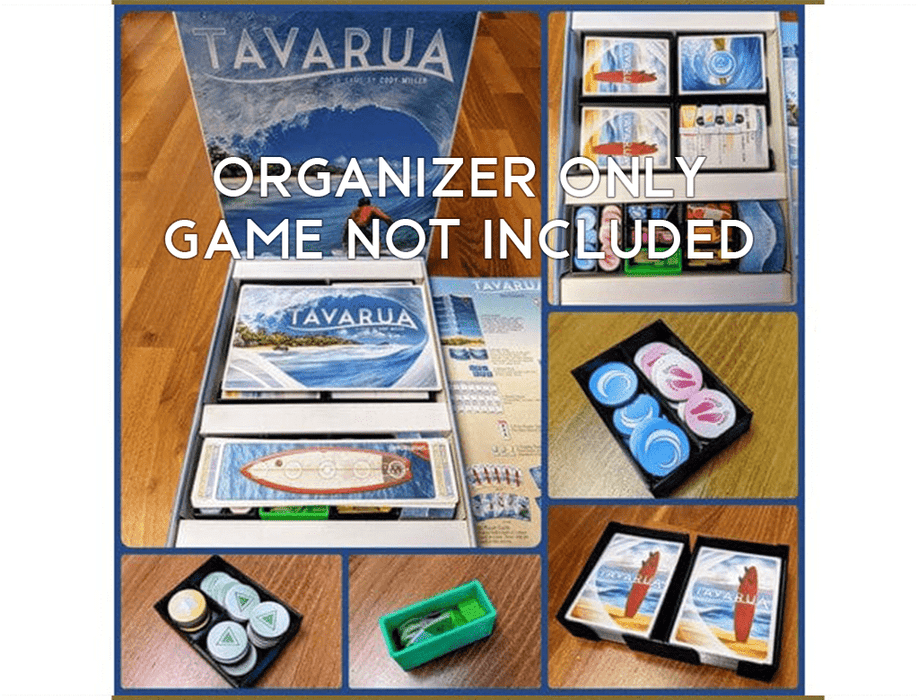 Tavarua Board Game Insert / Organizer
Original price
$28.00
-
Original price
$28.00
This listing is for the boardgame insert / organizer only. Pictured board game is an example only. Game not included.
This is a little organizer for the boardgame Tavarua. It supports sleeved cards (Docsmagic Perfect Fit in my case, but everything up to 66x91 should fit) and vertical storage if you put the punchboards underneath the stock insert. Dice and wave tokens perfectly fit into the remaining space without the need for an extra box and the player boards fit on top.
Includes:

6x Player - Holds all player pieces.
2x Cards - Holds all the cards and I also put the first player and trophy tokens in there. On top is some space for the scoreboard.
1x Barrel - Holds barrel and hang 10 tokens.
1x Stoke - Holds stoke and perfect tokens.
This product was designed by Fabmaszter on Thingiverse and printed in non-toxic PLA. We have a licensing agreement set up with him so he receives some of the proceeds from the sale of his designs.