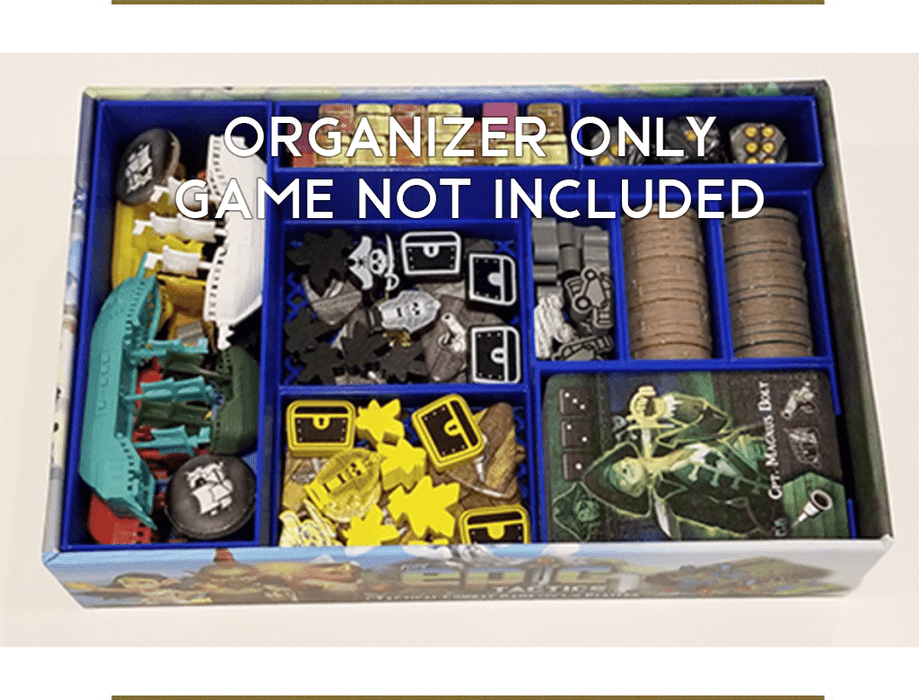 Tiny Epic Pirates Deluxe + Expansions Board Game Insert / Organizer
Original price
$14.00
-
Original price
$14.00
This listing is for the board game insert / organizer only. Pictured board game is an example only. Game not included. Pictures shows mesh box bottoms, our insert features fully solid bottoms. We think the stability and sturdiness is worth a little higher price. 
Insert for Tiny Epic Pirates Deluxe Kickstarter edition, Curse of Amdiak, and the Skull dice in the base box.

This does fit everything from the main box, plus the Curse of Amdiak content, plus the three skull dice. It does not fit the add-on coins and will not fit sleeved cards.

The one caveat to the everything statement is the booty bag. While it DOES technically fit the bag, there is some lid lift. If you jettison the booty bag, this all fits with no lid lift. You can minimize the lift if you remove the strings from the bag. This is what I have done and you can see it in the photos.
This product was designed by Patella on Thingiverse and printed in non-toxic PLA. We have a licensing agreement set up with him so he receives some of the proceeds from the sale of his designs.