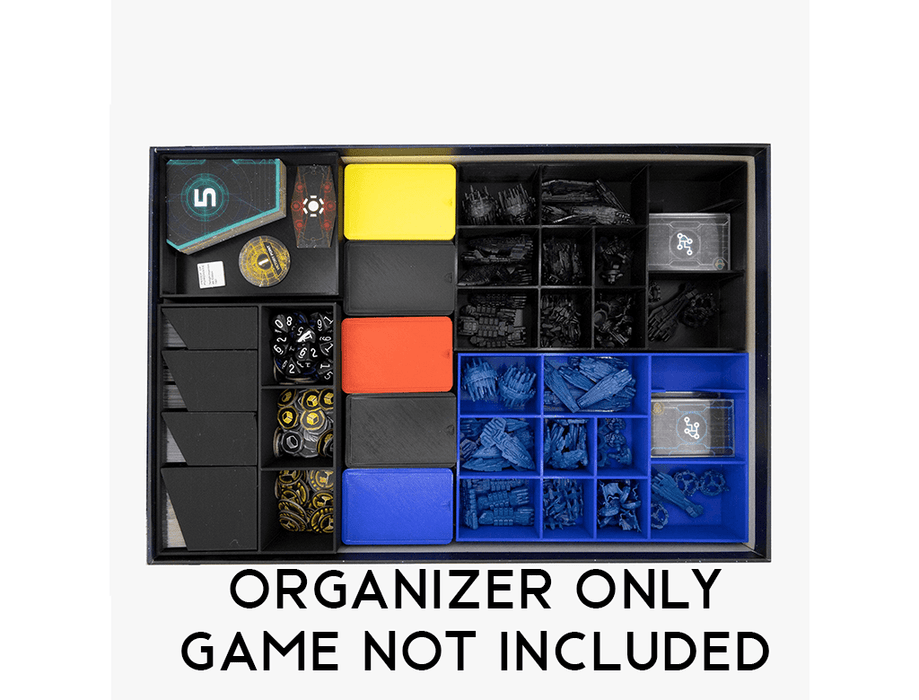 Twilight Imperium BASE GAME 4th Edition Organizer/Insert
Original price
$160.00
-
Original price
$160.00
--This is for the base game only. PoK version is also available.
 The Ultimate Twilight Imperium 4 board game Insert/Organizer! This insert takes all the all of the pieces from the game and stores it in game box without any wasted space, which minimizes the risk of things shifting around inside during transport or storage. See photos 2 and 3, the insert fills the entirety of the box. 3D printed in multiple colors, to match racial colors as best as possible. Player trays also match color of the pieces they contain. This insert is fully compatible with FFG sleeves. Ships FREE from the US. There are 17 total race boxes and labels such as these (https://imgur.com/a/ZFyQb) can be attached to the outside for easier identification.
Any questions, please ask! Does not contain the board game, organizer/insert only.
Green
Yssaril Tribes
Naalu Collective
Black
Barony of Letnev
Arborec
Yin Brotherhood
Purple
Winnu
Universities of Jol'Nar
Red
Nekro Virus
Sardakk N'Orr
Embers of Muatt
Yellow
Emirates of Hacan
Blue
Lizix Mindnet
Federation of Sol
Ghosts of Creuss
Xxcha Kingdom
Brown (not pictured)
Clan of Saar
Mentak Coalition
Designed by asuahsahua on Thingiverse- https://www.thingiverse.com/thing:2794454