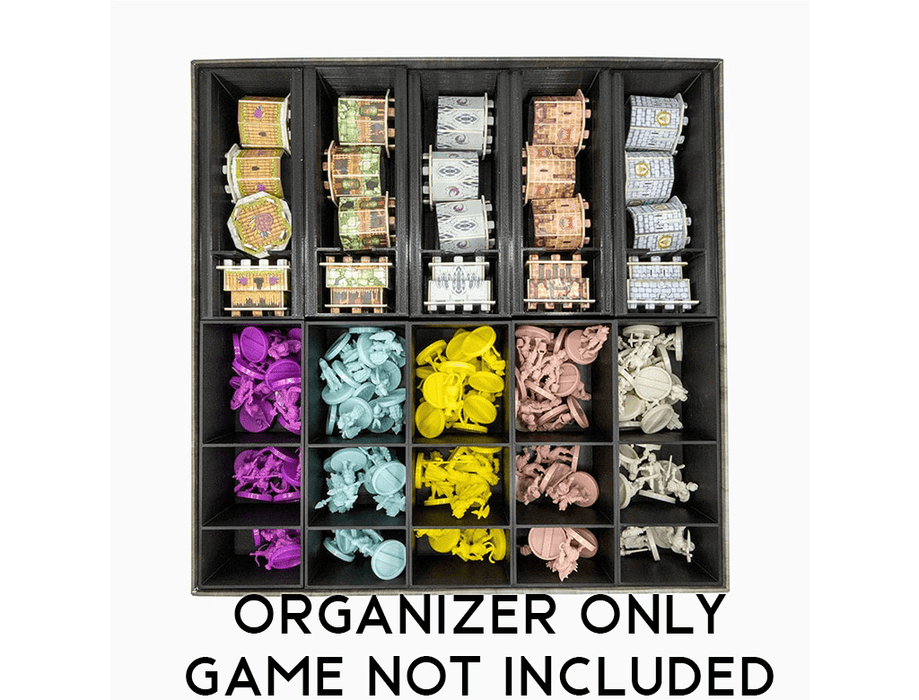 Ultimate Heroes of Land, Air, and Sea Organizer/Insert
Original price
$160.00
-
Original price
$160.00
The Ultimate Heroes of Land, Air, and Sea Organizer.
This insert takes all the content from all currently released expansions and add-ons and consolidates it into 2 of the original game boxes. This organizer holds: Heroes of Land, Air, and Sea Base Game Pestilence Expansion Order + Chaos Expansion Pestilence Booster Pack Nomads Expansion Mercenaries Pack 1 Mercenaries Pack 2 Mercenaries Pack 3 Siege Engines add-on The card tray fits sleeved cards, I used the official Heroes of Land, Air, and Sea sleeve set.
Box 1 holds:
10 racial tower/command center trays
10 racial unit trays 5 race cards (player sheets)
Box 2 holds:
Mercenaries tray
Flight stands/exploration token tray
Foating Island flight stand tray
Card Tray Fully assembled
Air ships Fully assembled ships
5 race cards (player sheets)
Game boards
Underwater Mermaid sheet
Everything in Box 1 is designed to be easily removable in so you can remove the trays and give them to each player. Only the upper sections in Box 2 (flight stands/exploration tokens and token tray) are designed to be removed. Everything else fits securely in the box and is not easily brought in and out of the box.
Designed by MainlyGames and Dignan on Thingiverse- https://www.thingiverse.com/thing:3892901